COMPREHENSIVE FACILITIES FOR THE INDUSTRY
Nowa 7 production and warehousing hall is a modern facility which is a part of Wrocław Technology Park, located in Wrocław, Fabryczna Street, serving as comprehensive facilities for the industry. It offers over 20 000 square metres of space that will satisfy the needs of companies of all sizes in terms of production and warehousing. The lease offer includes modules that can be adapted to every company's individual needs. The area of the modules varies from 200 to 5000 square metres. Owing to technical facilities available, they may be used as both production and warehousing space. Each of Nowa 7 modules has direct access to technical and social facilities, office area as well as training and conference rooms. The complexity of the offer considerably facilitates industrial business operations.

ADAPTED TO INDUSTRY NEEDS
Nowa 7 production and warehousing hall is perfectly adapted to industry needs. It allows assembling large-sized devices, setting up production lines and preparing warehousing facilities. The hall's maximum usable height is 13.6 metres. Its main aisle is 40 metres wide, with its side aisle 20 only metres. Each of the modules has its own entrance gate, available from level 0. There is full technical and sanitary infrastructure. The hall is furthermore connected to district heating by means of water radiators. It is also extremely safe – there is external and internal monitoring, access control system and 24/7 surveillance.
Nowa 7 production and warehousing hall is located in the part of Wrocław Technology Park situated in Fabryczna street. It lies in the industrial district of Wrocław, only 15 minutes from the airport and 10 minutes from the Wrocław Motorway Ring. The location is excellent for companies operating in the capital of Lower Silesia. It is worth noting that the hall is situated next to the office building where WTP's Incubator of Entrepreneurship and Technology operates.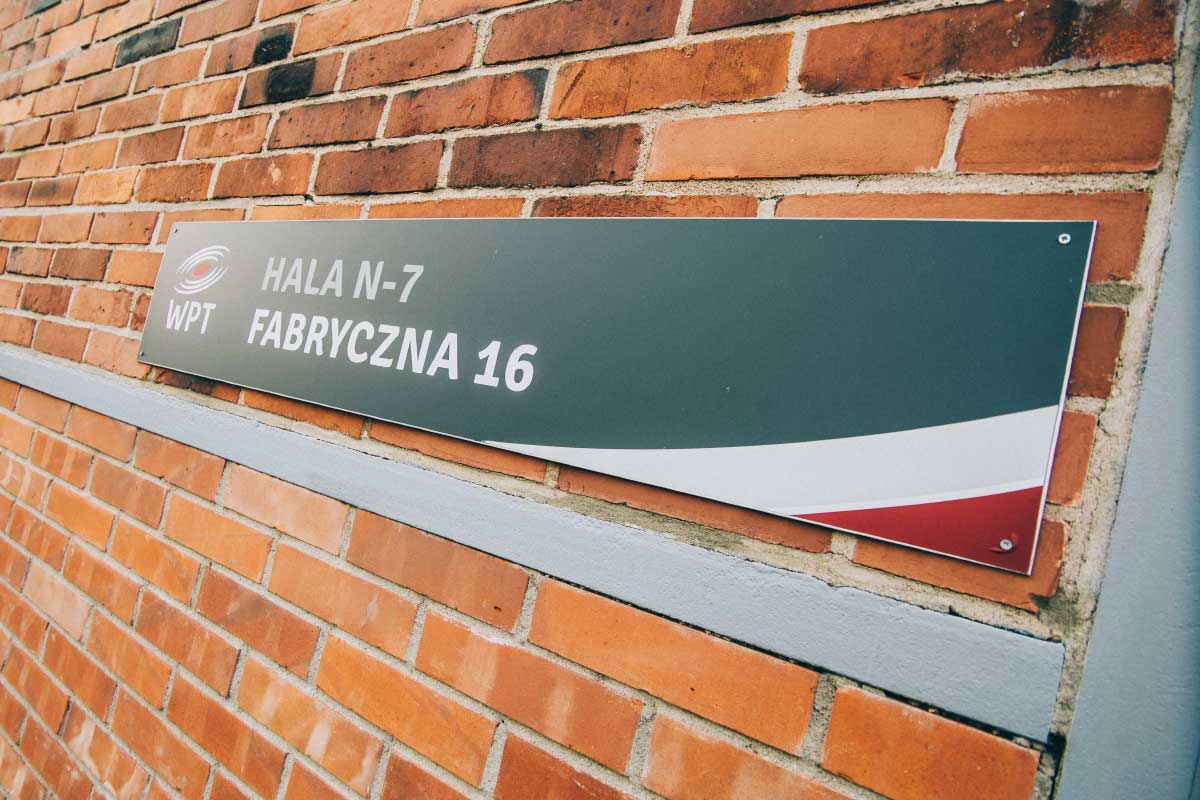 NOWA 7 HALL
Nowa 7 is a hall with industrial traditions. Its industrial history goes far back – formerly, as W-7, it was a part of PAFAWAG wagon factory. Its recent revitalisation, carried out by Wrocław Technology Park, opened a new chapter in its history. Today, it is a fully functional, modern space for lease dedicated to companies that need both industrial and warehousing facilities.
Wroclaw Technology Park
ul. Muchoborska 18
54-424 Wrocław
CONTACT US TO RECEIVE THE OFFER